Flow-through Humidifier
The best way to humidify your home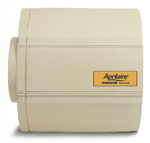 With the proper level of humidity in your home, you will feel more comfortable and breathe easier. You can eliminate that dry eye, nose and throat feeling you have when you wake up in the morning. Humidity also reduces or eliminates static electricity. It protects the investment in your home and your furniture because proper humidity prevents wood from cracking and peeling.
A flow-through humidifier can be easily added to any forced air heating system. The advantage with this type of humidifier is that it provides humidity without breeding or spreading mold or mildew. This is in contrast to the humidifiers that use a reservoir where water can stagnate--a perfect environment for mold and mildew growth. A flow-through humidifier is easy to maintain. It has no moving parts and is designed to operate with no mineral or mold buildup.
---
Ductwork Modifications
Putting comfort where it was meant to be
Improperly sized or designed ductwork is the most common reason people are not comfortable in their own homes. Imagine for a moment that your furnace is your lungs. Now imagine that you are running a 1-mile race. If you are in good shape you should have no problem. Now imagine that you have to run that same 1-mile race breathing through a cocktail straw. No matter how good of shape you are in, you will never run the race as fast and easily as if you could breath normally. This inability to breathe is what happens when your furnace is forced to operate through improperly sized ductwork.
we can quickly and efficiently build any necessary parts of duct to modify and enhance the performance of your system. Even if your entire duct system needs replacement, we can design and fabricate a new system in less than a day.
---
Residential Zoning Systems
The guaranteed way to solve "too hot" and "too cold" problems
Imagine if every time you turned on a light switch, every electrical device in your home came on or if every time you went to wash your hands every faucet, shower, tub and toilet opened up. That would be crazy! So why is it that when you need heating in one room the entire house heats up? Now you can zone your heating and cooling so that you don't have to heat or cool your entire home when you don't need to.
Our home zoning system is specially designed to allow your entire family to be comfortable, regardless of where they are in your home. Now you can divide your home's ductwork into specific zones that can be controlled independently, whether heating or cooling. Imagine the bedrooms on one zone, the family room on another, and the kitchen on a third. Even better yet, you can finally control that hard to heat and cool addition for which you paid a fortune.
---
Breathe Easier with Duct Cleaning
>Dirt, mold, bugs, mites, and other "stuff" are all living in your duct system. We can get rid of it all with our Total Source Removal cleaning process. You will be able to see for yourself all of the dirt and debris that we remove from your duct system. More importantly, through the use of remote video inspection cameras, you will also be able to see how clean your duct system is when we finish cleaning.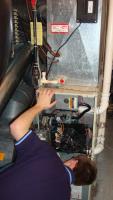 ---
Upgrade Your Air Filter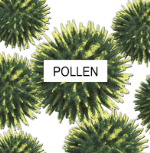 For your family's health
Most heating and cooling systems still use a basic air filter. These filters were originally designed to protect the equipment and not the people served by the equipment. The average air filter is only capable of removing 3–5% of the particles that pass through it. Today, however, there are several types of permanent air filters available in various efficiencies that can help you filter the air in your home. If you suffer from allergies, asthma, hay fever or other breathing difficulties, there is an air filter that can help you. We can even provide you with the same type of air filter used in hospital operating rooms.